Hiring interns is a trending process in the labor market! Year by year, employers are trying to onboard more and more talented, young, competitive, and energetic trainees for different reasons:
It's a good employer branding tool.

The young workforce cannot only be taught how to work, but older generations can learn new solutions from this digital generation.

With talent programs, companies can ensure their future leaders.
The intern orientation program is essential for a business that wants to grow and develop. Effective employee orientation isn't only about making aware of safety regulations or defining the intern's responsibilities. New hires always want more!
The importance of intern onboarding
You have to build a community at the workplace, and intern onboarding is something that you cannot skip. You need your new workers to quickly become productive, and stay loyal.
Intern orientation is about keeping your new colleagues and decreasing employee turnover. Replacing a new staff member is costly: you have to advertise the position again, buy new items, and of course, while you are re-hiring, your previous efforts were just a waste of time.
During the intern onboarding, you have to
Explain the mission of the company, and the values of the business,

Introduce the company culture,

Introduce the members of your team,

Present the employment opportunities and career paths,

Set the learning goals,

Give responsibilities – and then, feedback,

Organize team-building activities,

Show some best practices.
If you do this, 
Fluctuation will decrease,

Introvert employees will show their true side,

People will start asking questions,

Employees will be determined to perform,

Thus, you will save money.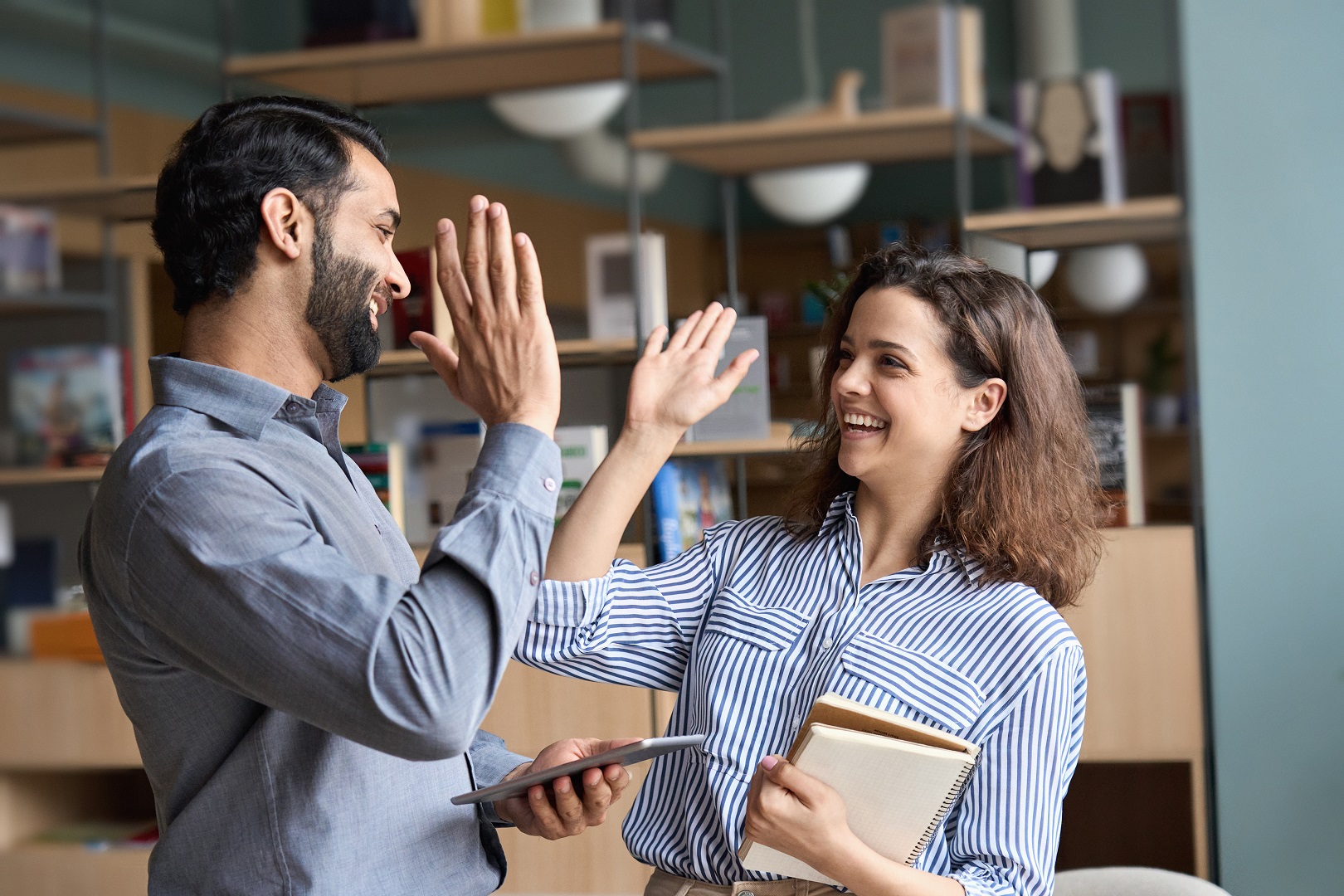 How to organize fun activities for interns?
Keeping the Gen-Z inters attention is a hard task and a challenging duty. You can establish an office with table tennis and table football, but it won't solve all your problems. Items won't create a community, but leaders can. 
Give your intern responsibilities, allow them to enjoy their work, and let them create new processes. Ask them what activities they want to do, and organize such events. Team-building activities boost problem-solving and communication skills. 
So there is no golden rule for organizing such activities: the point is to do what your employees want to do.
The intern day
Intern day is the first team-building event for interns. It can happen on the first day of an internship, or, if you run a big company, you can just organize it every month for your new workers at the month.
This is a great opportunity to introduce even the chairman of the company – it will motivate your colleagues. 
Intern orientation checklist
Welcome the intern

Give the intern some branded tools (a pen, a hoodie, etc.)

Provide the required access (keys, entrance card)

Introduce the intern to the HR, their leaders, and colleagues

Inform about the emergency protocols, working hours, lunch breaks, meeting schedules, parking, passwords, resources, staff meetings, coffee culture – so, about everything.

Discuss job descriptions

Give feedback on a weekly basis

Provide education opportunities

Assign readings

Set career goals by the end of the internship
Integrating the new employee via team building events
The best way to maintain a healthy work community while integrating new employees is to organize active team-building events. Programs like that require your colleagues to move and live healthier.
Healthy employees lead to:
27% decrease in sick days,

a 5-11% increase in productivity,

and even a 10% drop in employee turnover.
With TeamPuli we are determined to help you establish such a community, so we provide our application to get your colleagues moving. 
With Teampuli, you can organize remote team-building activities, Use our app to count the number of steps taken by your employees. Make it a competition!
Learn more about the product features and how they can benefit your company.